Headquarters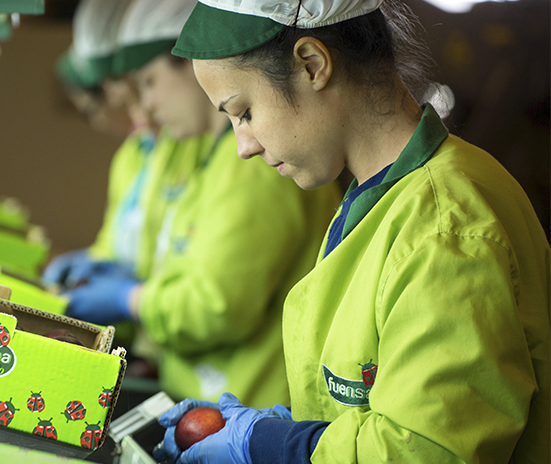 Within our facilities, Extremadura Sana stands out as the main fruit and vegetable centre in which 80% of all our production is packaged. For the rest of the produce cultivated in other production areas, we have centres specialised in the handling of the products.
Extremadura Sana is based in Torremayor (Badajoz), Spain, strategically located due to its proximity to the agricultural land of Extremadura and Portugal.
We are talking about one of the most advanced systems in the sector that uses the best techniques of preservation and production of stone fruit.
The preparation units are appropriately acclimatised so that together with the tunnels and refrigeration chambers the thermal impact that the fruit receives between picking and delivery to our clients is minimal. All the products that are handled in the centre are 100% ecological and their production is carried out in a manual way so that the qualities of the produce stay unaltered once they have been prepared. For this we count on a group of people with a lot of experience in the handling of the ecological varieties that we grow. During the entire productive process the Brix grade is studied, along with the firmness, the quality and the organoleptic properties, assuring in this way that the product the client receives is of the maximum quality.